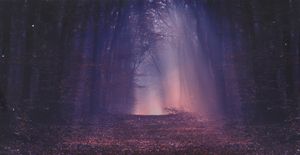 Heavenqueen
Heavenqueen was initiated by La Vero as a reaction to a tragic situation in 2012 and a promise she made in that moment.  She started after that, working on music what will be released in late 2023.   
Almost every song began developing from a poem.  Without any musical rules, melody lines were added, and from there, songs were further developed to a level to be made public.  After many setbacks and lineup changes, Dima Belf (Moscow)  joined December 2022 and then, things went fast.  He helped with the production of the album that La Vero had been working on for more than 10 years with several musicians.  Now transformed into a product that we are proud to present to an audience.  Although the last remaining musicians dropped out for non band-related personal reasons or because their schedule could not meet our bands high ambitions,  Dima pushed things forward together with La Vero.  With his enormous experience as a touring and session musician with bands like Imperial Age, Stigmatic Chorus, Rubicon, Izmoroz, Ashen Light, AnnaKiara, and many more, he immediately took Heavenqueen's music to a higher level.  Dima brought in a good friend and colleague to record the guitar parts on the album and took care of the bass and key parts himself.   La Vero's vocal recordings were started with the help of Robin from Sinewave Recordings.  And by her dear Liesbeth Dulcimer whom also did back vocals to the debut song.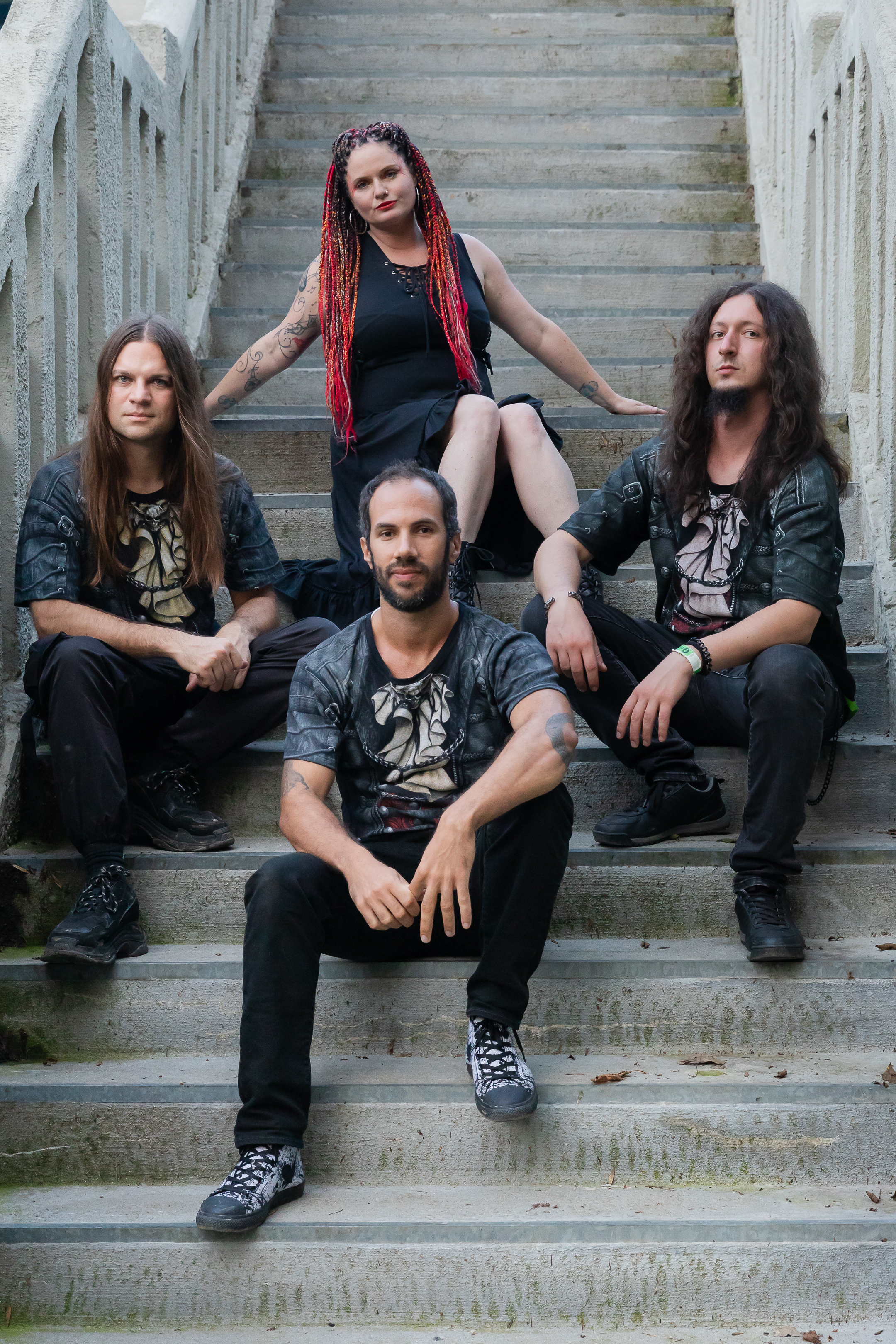 The first songs were released. "Heavenqueen" (07-04-2023) and "Fires of Beltane" (29-04-2023) were released as singles and were very well received.  We listened to the feedback from our colleagues and fans, so we could bring the future songs to an even higher level.  From then on, further recordings were planned, the attic changed into a recording studio and with the focus on La Vero's vocals, Dima and La Vero locked themselves in the house for a couple of days, until all was recorded.  Years of working in the international metal scene and the many friendships that have arisen, made that fantastic guest artists wanted to participate on this album.  With the arrival of Velislav Kazakov (Bulgaria), who approached us to become our bands permanent drummer, the album now also has a good live drum recording on it.  Also the drums on both Heavenqueen and Fire's of Beltane were re-recorded for the album.  Velislav may still be young, but he has already built up a very impressive CV and has played on big stages with his old bands, Bendida, and Rampart with whom, he has performed as a supporting act for UDO and Ross the Boss.  He also played at festivals such as WACKEN.   
Heavenqueen's music is characterized by pure, raw, beautiful intense emotions, presented in a musical packaging that perfectly interprets these emotions.  It's really hard to pinpoint us down in one particular genre, as Heavenqueen is a mix of musical fusions.  With metal as our foundation, we also have heavy rock songs, folk metal, acoustic ballads, and songs based on a Tango or a Waltz.  We use all kind of world music as a inspiration to guideline the music that embraces the vibes of the songs.  Subjects such as incest, being caught in a narcissistic relationship, children who died prematurely, abuse and a last sick bed, are not shunned in the first half of the album.  But also subjects as loving life, love, lust and not giving up, are highlighted.  The final tracks on the album are a small glimpse into Heavenqueen's future music. 
Where mythologically and historical inspired lyrics and worldly cultural stories and music are the basis.  Seen from our Heavenqueens point of view.   
Wrapped in a blanket of great music.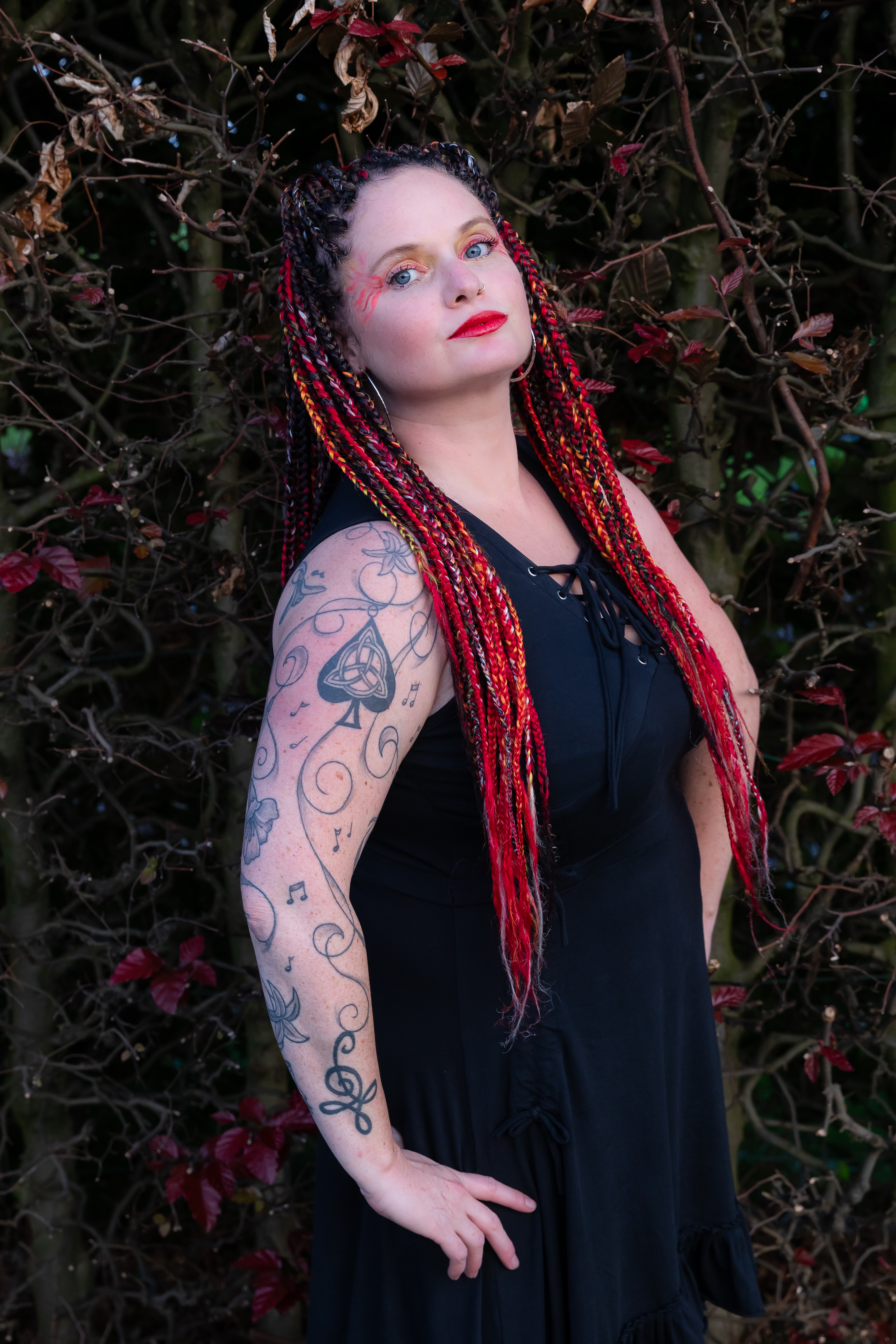 La Vero was born on July 28th, 1982 in Eindhoven. She is the founder and singer-songwriterof the band. She studied music, played the violin for 7 to 14 years and studied opera, choir, musical, jazz and blues (vocals) She was accepted to the conservatorium and also to the school for performing arts in 1998. 3 tuimes finalist "song talent of Europe". She was offered a position with the international musical Hair from Joop vd Ende. Solo: Frank Mils. Studio singer - backing vocals with Iwan vd Reus (Amsterdam). All of which she could not follow up due to serious health issues. She sung/acted/danced in a revue theater show in Dec 2008.   
 She had vocal lessons from:
Dianne van Giersbergen (Ex-Libres and Xandria) , Floor Jansen - masterclass (After Forever-ReVamp-Nightwish),  Marcela Bovio (Stream of Passion, The Gentle Storm)  &  Laura Guldemond (Burning Witches)   
Musical projects La Vero was involved in:
Veldhoven aan zee (2008), Maidens of the North (2017), Nightwish days/ Kitee international music and art week with world wide live broadcasted shows. (2016/2017/2018), To Nightwish with Love - documentaire (2018), Annysia - Dark elvenqueen (2018), Evil drive - Legends never die (2018), Vivaldi Metal Project - EpiClassica (2022), Heavenqueen (2023)   
Music videos :  
Martyr - Darkest of all realms, Souls breathe, Infinity live @ P60 / KIMA festival - Alpenglow  / To nightwish With love - Storytime/we were here - medley   / annysia - Dark elvenqueen  / Evil drive - Legends never die / Maidens of the north - Carry your darkness  / Moran Magal - Empty world  / molllust - Earth, beauty of Diversity  / Heavenqueen - Heavenqueen, Fires of Beltane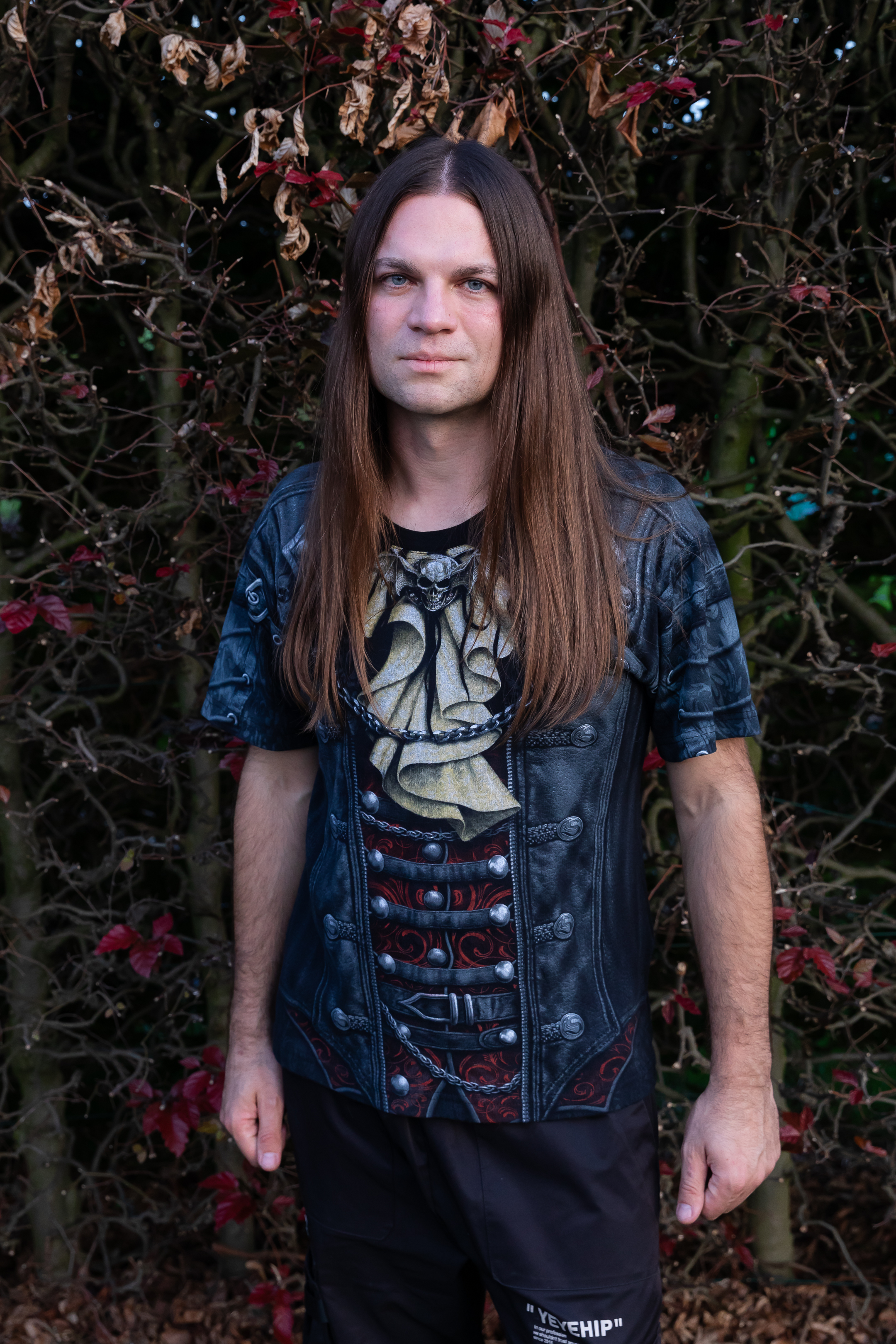 Dima Belf is a Moscow based composer, musician, producer &sound engineer.  He plays bass guitar, guitar, keyboards and vocals.  Dima is a regular participant in the concert tour life as a session musician. In the period from 2004 to the present, he has participated in many groups:  
Stigmatic Chorus (Symphonic Black Metal),  Butterfly Temple (Pagan Metal),  Omela (Prog-folk-rock),  Lir (Gothic Rock),  Idol (Glam Rock),  Korsica (Love Metal),  Put Solnca (Pagan Thrash Metal),  Nevid (Pagan Metal),  Manic Depression (trash metal),  Sinful (Simpho Black Metal),  Arcane Grail (Simpho Black metal),  Despair (Symphonic Black Metal),  Ogon Palatina (Pagan Metal),  Rubicon (Dark Heavy Metal),  Teagonia (Death Metal) ,Crop Order (Death Metal) , Division S-187 (industrial Black Metal),  Blackcrowned (Black Metal),  Vervain (Gothic Rock),  Esgharioth (Simpho Black Metal), Revelance (Symphonic Metal),  Ladushka (Folk Metal),  Atonismen (Symphonic Doom Metal),  New Model (Love Metal) ,  
Discography:  
Arcane Grail : Tribute to the past  
Ashen Light : God is dead, Philosophy of selfdestruction, Real life, Blood of apocalypse, Damned and unforgiven, Living in Ashes and Dust  
Division S-187: Mercy denied  
Haze of summer : Znoi  
Heavenqueen : Heavenqueen  
Idol : Territory of perverts II   
Imperial Age : Live in Wroclaw,  Live on earth,   New world, Live new world  
Izmoroz : At sunset crimson, Church that burns under the mountain, The machinations of the gods, Zombie Granny's Hut, Kosmoroz, Otmoroz, Zigomyod, Zaebis!, Cthulhu, Yaz, Svyatofor, Cult, PerkelE  
Nevid : Amber Heart of Arctida, Agarta  
Ogon Palatina : Black Flag  
Put Solnca : There is always one winner, Wind, Volk, Hymns of victory  
Rubicon : Demonstar,  Aliapolis  
Sinful : Omut  
Stigmatic Chorus : Gedonist, Indulgencia, Sympozium, Fanatic  
Tela : Other words  
Vervain : The whole world is not enough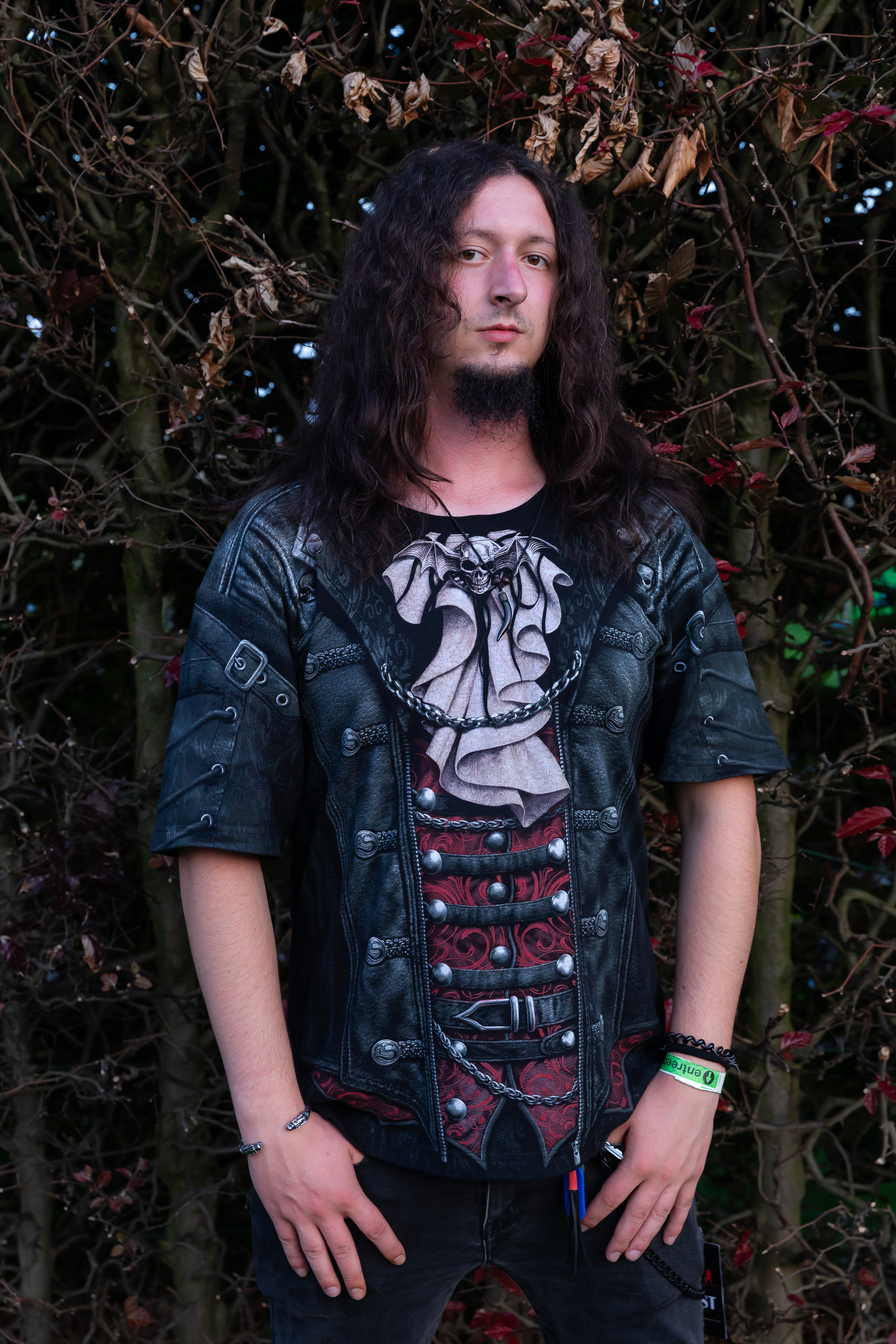 Velislav was born on the 12th of August, 1996, in Dupnitsa, Bulgaria. He began playing drums back in 2008 at the age of 12, when he joined his first band Hell Detonation, in a youth project sponsored by Rädda Barnen.  In 2016 he joined the Bulgarian power metal band Rampart, with whom he recorded the album World War II: Memories For the Future, and between 2019 and 2021, he played with the fantasy metal band Bendida, recording the drums for their second long-playing record: First of the Heroes.  He has played on numerous European festivals, including Wacken Open Air (2017), and has been in supporting acts for bands like Ross the Boss and Anvil.   
Velislav's main influences, both music-wise, and lyric-wise, come from the Scandinavian and Finnish metal scenes, with bands like Amon Amarth, Ensiferum, Wintersun, Nightwish, Twilight Force, and Sabaton.  He also hails Rhapsody, Hammerfall, and Iron Maiden, as well as many classic and country rock bands like Lynyrd Skynyrd, Molly Hatchet, and Boston.   
Impressed by the heavy thematics of the lyrics and the complexity of the songs, Velislav is more than happy to be involved in Heavenqueen. 
Please welcome Dimitry aka "Buzzy" to our Heavenqueen family.
After a solid audition, 2 really good rehearsal days and a kick ass concert, we all agreed that this guy from Brussels deffenatly fits to our musical family. We are vibing perfectly on and off stage.  We can't wait to plan gigs for 2024!!!
Now we only are still looking for a rhythm guitarist (m/f) who can also do backing vocals (clean) .
 
More info soon….