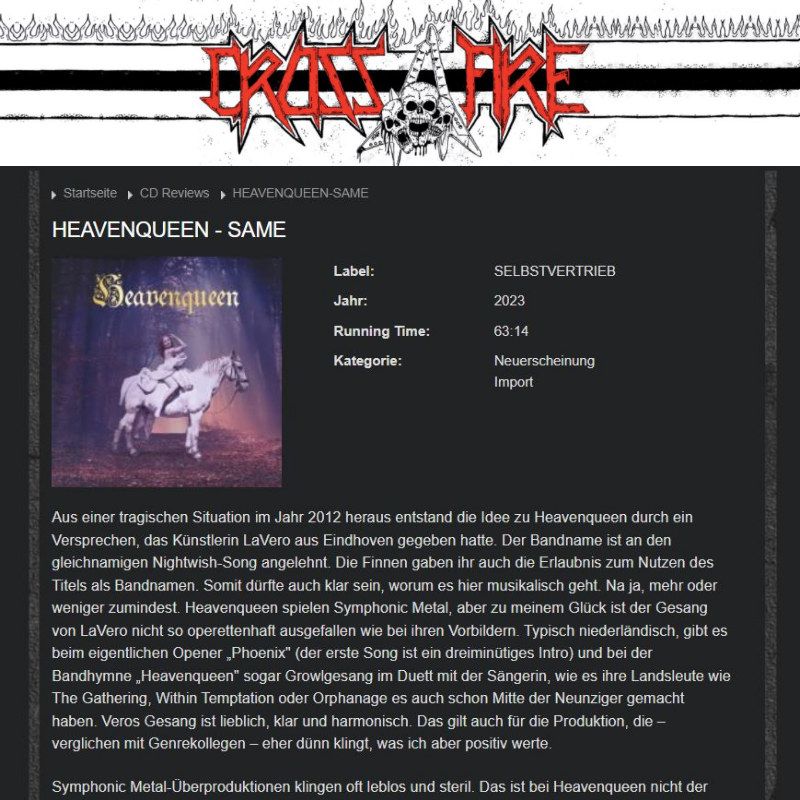 CROSSFIRE
ALBUM REVIEW [7.5/10]
Symphonic metal productions often sound lifeless and sterile. This is not the case with Heavenqueen. Everything lives and pulsates here. It sounds honest and real. And you can hear at every second that Vero really puts his heart and soul into it. Heavenqueen's symphonic metal sounds earthy and down-to-earth, but also varied.
Orig.: ...Symphonic Metal-Überproduktionen klingen oft leblos und steril. Das ist bei Heavenqueen nicht der Fall. Hier lebt und pulsiert alles. Es klingt ehrlich und echt. Und man hört zu jeder Sekunde, dass Vero mit richtig viel Herzblut dabei ist. Der Symphonic Metal von Heavenqueen klingt erdig und bodenständig, aber auch abwechslungsreich....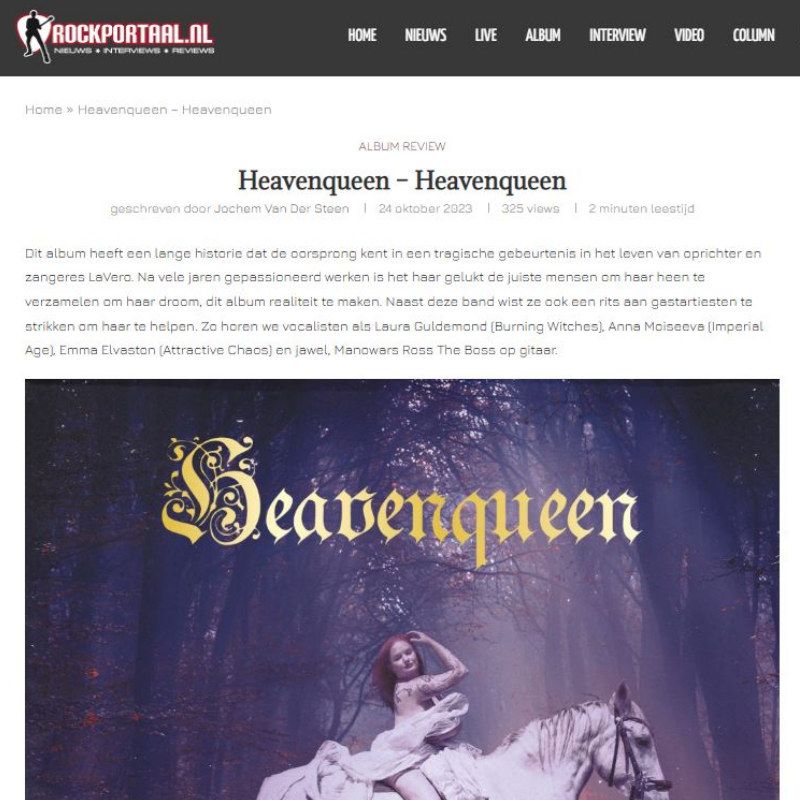 ROCKPORTAAL
ALBUM REVIEW [--]
...The strength of the this album is undoubtedly the whole concept behind it. Through mythological influences, it tells a story of trauma, death and rebirth...
Orig.: ...De kracht van het dit album is ongetwijfeld het hele concept dat er achter schuilt. Door middel van mythologische invloeden wordt een verhaal van trauma, dood en wedergeboorte verteld...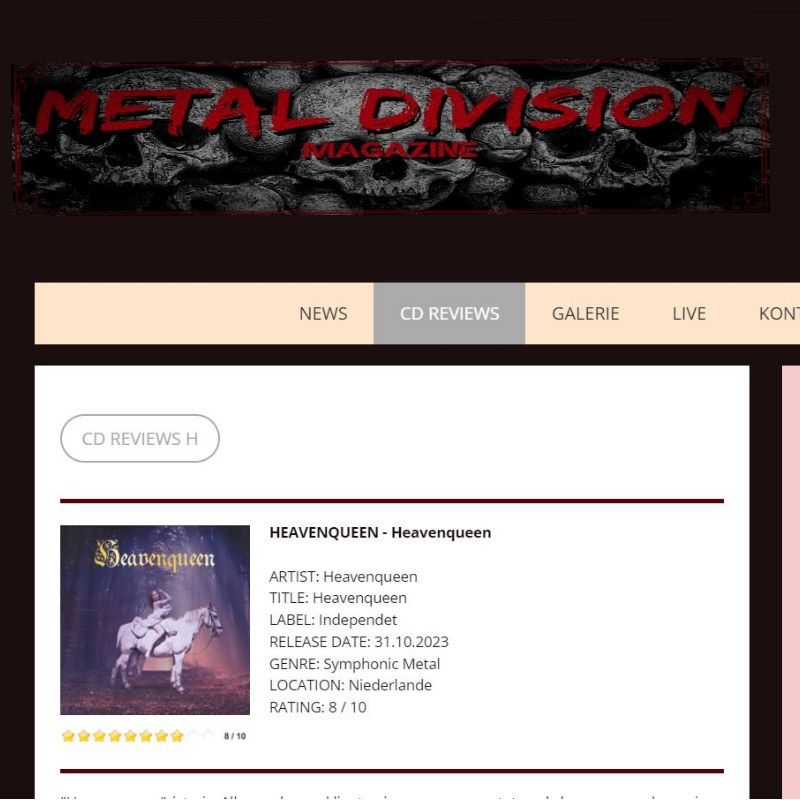 Metal Division Magazine
ALbum Review [8/10]
..."Heavenqueen" is an album that sounds as you would expect it to sound and that you have to attest a lot of substance and penetrating power to after a few runs...
Orig.: ..."Heavenqueen" ist ein Album, das so klingt, wie man es erwartet und dem man nach wenigen Durchläufen viel Substanz und Durchschlagskraft attestieren muss...